Promovierendenförderung GCCW
Doctorates at the Faculty for the Study of Culture
The Faculty for the Study of Culture includes those disciplines that study ancient and modern culture in a broad variety of ways. From Archaeology and Oriental Studies to Asian Studies and Ethnology, Faculty 12 offers unique research possibilities for PhD students from all over the world.
You can download a list of the institutes in Faculty 12 here. (PDF, English, 66 KB)
A list of the doctoral programs connected to Faculty 12 can be found here. (PDF, English, 55 KB)
About the funding program "Global Cultures – Connecting Worlds"
One of the central areas of expertise of the Faculty for the Study of Culture is comprehending, translating and communicating content. At the same time, scientific work requires the ability to use your own qualifications in an increasingly international context. Therefore, one goal of "Global Cultures – Connecting Worlds" is the internationalisation of PhD studies, thus enhancing the quality of skills you gain during this phase.
As part of the program "International promovieren in Deutschland – for all" (IPID4all) initiated by the German Academic Exchange Service (DAAD) we focus on supporting domestic and foreign PhD students in subjects represented in Faculty 12. Our work includes the following aspects:
financial aid for research and conference trips
financial aid for German classes for international students
financial aid for proof reading of dissertation manuscripts and conference papers
financial aid for the organisation of workshops and conferences
financial aid for small-scale-dissertation workshops to discuss your dissertation project
financial aid for guest lectures
financial aid for trips to meet your international supervisor or for an invitation of the supervisor to Munich
advice on scholarships, accommodation and other issues related to doctoral studies at the LMU
connecting doctoral candidates on an international and local scale
GCCW Coordination Office at the LMU
You can contact us by sending an email to:
gccw@dekanat.fak12.uni-muenchen.de
If you would like to join our mailing list please register via: https://lists.lrz.de/mailman/listinfo/gccw
Academic coordinator: Chris Carbonaro, M.A. / Daniel Kunzelmann, M.A. (out of office until 30.11.2018)
Assistants: Leonie Thal, M.A. / Isabella Merlin, M.A.

Oettingenstr. 67
Raum DU 112
80538 München
+49 (0) 89 / 2180 - 9398
GCCW selection committee: Prof. Dr. Eveline Dürr, Prof. Dr. Jens-Uwe
Hartmann, Prof. Dr. Johannes Moser and Prof. Dr. Klaus Vollmer
Office hours: Please contact us for appointments.
Sie können selbstverständlich auch auf Deutsch mit uns kommunizieren.
Current applications for funding
We are not open for applications at the moment. We will most likely offer a second application phase around the end of May 2018.
If you are an international PhD student we want to point out that you now may apply for funding of a German language course at any time.
You can find detailed information in the call for applications (doc, English, 202KB). You can download the required forms here: trips (doc, English, 197KB), German courses (doc, English, 198KB), proof-reading (doc, English, 201KB), small-scale dissertation workshops (doc, English, 200KB), guest lectures (doc, English, 197KB), international supervison trips (doc, English, 200KB), supervisor confirmation (docx, English, 177KB)
Please use only the current application forms. You can also fill in the forms in German.
A newly introduced measure is the possibility to fund trips for international supervision meetings. It is highly recommended to combine such a trip with another activity, such as a guest lecture or a research trip, as our budget is limited.
Connecting People
To further the mutual exchange between PhD students at Faculty 12 GCCW offers the possibility to connect via Facebook services and become part of a member-oriented network. This platform not only offers information about events, apartment-hunting and writing applications, but also provides a way for international PhD students to find and get to know their peers.
Feel free to join our network here.
Scholarship programs in Germany
PhD students looking for a suitable scholarship can download this list of some of the biggest German foundations and supporting institutions. (PDF, German, 98 KB) An English version of this list can be downloaded here. (PDF, English, 80KB) We are happy to provide help for international students who have questions about the application processes or one of the institutions. If necessary we can also help you to make contact with these institutions.
Finding accommodation
Finding a place to live in Munich can be difficult. Please contact us and we will send you further information to help you find accomodation.
Binational doctorate (cotutelle de thèse)
A "cotutelle de thèse" allows PhD students to complete a joint doctorate at two universities in two different countries. More information in our GCCW info sheet (PDF, English 440KB) or at the "Prüfungsamt für Geistes- und Sozialwissenschaften (PAGS): http://www.pags.pa.uni-muenchen.de/promotion_englisch/types_of_doctoral_studies/cotutelle_doctoral_studies.html
You can find further information on the cotutelle de thèse and how to fund it on the homepages of the DAAD and the Bayerisch-Französisches Hochschulzentrum (BFHZ).
DAAD:
https://www.daad.de/deutschland/stipendium/datenbank/en/21148-scholarship-database/?daad=1&detail=57135741&origin=27&page=1&q=&status=4&subjectGrps=
BFHZ:
http://www.bayern-france.org/de/foerderung/foerderung-von-anderen-einrichtungen/doppelpromotion---cotutelle/index-kopie.html
Mentoring Program
If you are a foreign doctoral candidate who is getting started at the LMU we are happy to connect you with local colleagues or other experienced foreign PHD candidates. Please contact us via email (subject: mentoring request) and we will get you in touch with one of our mentors.
All local and veteran foreign doctoral candidates are invited to join our program. If you would like to support our work and forge links with your colleagues please let us know and send us an email (subject: mentoring offer).
Didactics and Teaching
For those of you who are interested in gaining some teaching experience during your doctorate, there are three elements, which – especially when combined with each other – form worthwhile first training in teaching at the university (and elsewhere).
Attending a 2-, 3- or 5-day workshop on "Lecturing and Teaching at the University" offered by the LMU experts in educational science: PROFiL ("Professionalität in der Lehre") - http://www.profil.uni-muenchen.de/index.html
The courses are called "PROFiL-Basisseminar" (five days) or "Mini-PROFiL" (three days) and are offered in German and sometimes in English by PROFiL or (for doctoral candidates) via the GraduateCenter (see http://www.en.graduatecenter.uni-muenchen.de/events/index.html). The courses offered by PROFiL are only open to those who are officially teaching their own seminar at the LMU (or will teach in the upcoming semester). The courses offered via the GraduateCenter are open to all doctoral candidates.
Holding a seminar of one's own or completing a "teaching practice". So-called teaching practice might be an alternative for those who do not want to or cannot teach for a whole semester. The idea is that you contact a professor or lecturer and find out if you could take over two or three lessons of one of their seminars. If you participate in a PROFiL-workshop beforehand, you might try out some of the didactic methods you have learned there.
This can be accompanied by a "Lehrberatung" or teaching counseling: An expert in educational science from PROFiL will attend a lesson you give, and (if you agree) the lesson will be filmed. You can also meet him/her some time before and after the lecture to discuss your ideas and to get feedback. Those who offer a seminar of their own for a whole semester (Lehrauftrag) have priority in booking this service, but if there is enough capacity those doing "teaching practice" are also welcome. If you are interested in this please contact them herehttp://www.profil.uni-muenchen.de/angebote/lehrberatung/index.html.
Helpful links:
"The GraduateCenter (LMU) is the central coordination, counselling and service unit for doctoral studies at LMU Munich":
http://www.en.graduatecenter.uni-muenchen.de/index.html
The graduate center also offers classes to improve language skills and workshops on several topics for local and international doctoral candidates:
http://www.en.graduatecenter.uni-muenchen.de/events/index.html
General information on the doctorate at the LMU:
http://www.pags.pa.uni-muenchen.de/promotion/index.html
"The program doc.international (LMU) is designed for international doctoral students and postdoctoral scholars who do their research at LMU Munich. The program is run by the International Office at LMU and supported by DAAD":
https://www.en.uni-muenchen.de/scholars/doc_students/doc_international/index.html
The international office is the coordination office for issues related to the international doctorate at the LMU. They also offer advice for the enrollment and registration process at the LMU:
http://www.en.uni-muenchen.de/about_lmu/contact/int_office/index.html
Guidelines for the doctoral phase and supervison agreement (PDF, 286 KB)
Information about the Semester Ticket which is available for enrolled students (PDF, 449 KB)
Alumni:
Alumni of the Faculty for the Study of Cultures? Stay in touch and join our mailing list: https://lists.lrz.de/mailman/listinfo/gccw-alumni
---
Promovierendenförderung GCCW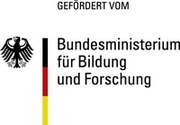 (Global Cultures - Connecting Worlds)
Fakultät für Kulturwissenschaften
Ludwig-Maximilians-Universität München
Oettingenstr. 67
Raum DU 112
80538 München
+49 (0) 89 / 2180 - 9398

Office hours: Please contact us for appointments.
The GCCW program is promoted by the German Academic Exchange Service and funded by the Federal Ministry of Education and Research
Downloads